Wunsiedel belongs to the Upper Franconian district in northeast Bavaria, Germany. For years, SWW and its subordinated service companies have been focusing on the consistent production, use and expansion of renewable energy and sustainable technologies. SWW supplies about 20,000 people in the region with electricity, heat, water, gas, and communication services.
For the future, the city of Wunsiedel and the SWW envision a decentralised energy system with energy self-sufficiency for the region as well as a decoupling from the national and international energy market. The roadmap to this vision is described in the "Wunsiedler Weg 2.0".
For this future energy system to become a reality, new business models using e.g. dynamic pricing schemes are needed in order to motivate prosumers and flexible consumers to make their flexibilities available to the SWW. By making these existing energy flexibilities usable, SWW aims a reducing the costs arising from inaccurate forecasts or energy generation and consumption as well as the investments needed to upgrade the distribution grid.
At the demonstration site in Wunsiedel, the GOFLEX team aims at involving at least 50 residential prosumers, 25 residential flexible consumers and 2 commercial customers in testing the GOFLEX solution. Each of the participants will receive intelligent measuring equipment for energy, which will be combined with local data storage, analysis and control units to enable automated trading of both energy and flexibility.
GOFLEX in Wunsiedel is first and foremost a regionally-oriented initiative the aim of which is to develop and trial new products and services focused on customer needs and expectations. For that purpose, the GOFLEX team in Wunsiedel plans to actively involve consumers throughout the project, starting with a participative process (Design Thinking) to co-develop new products and services.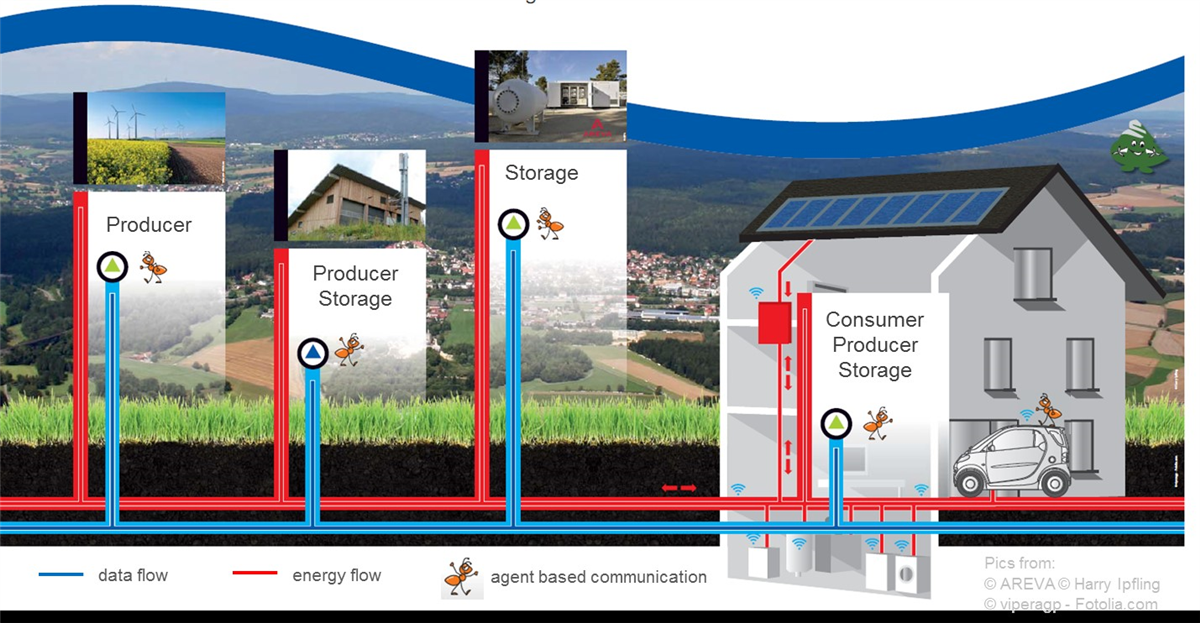 In Wunsiedel, the main long-term goal for being part of GOFLEX is to enable an energy supply from 100 % renewable and regional energy sources. SWW as regional multi-service provider and Distribution System Operator will therefore use the framework of the GOFLEX project to build the infrastructure to implement a regional market for energy and flexibility.